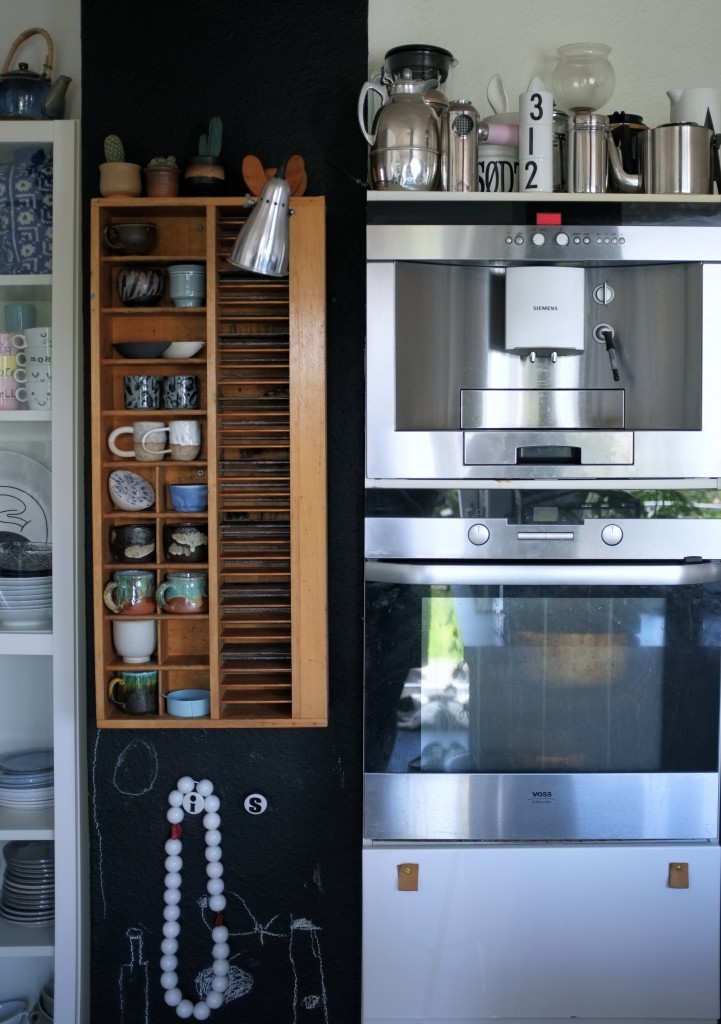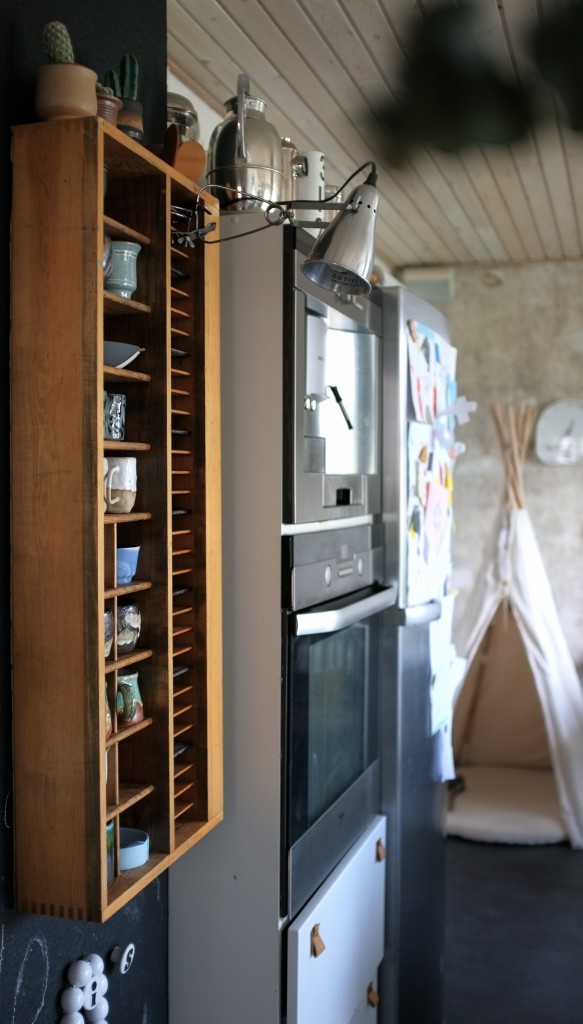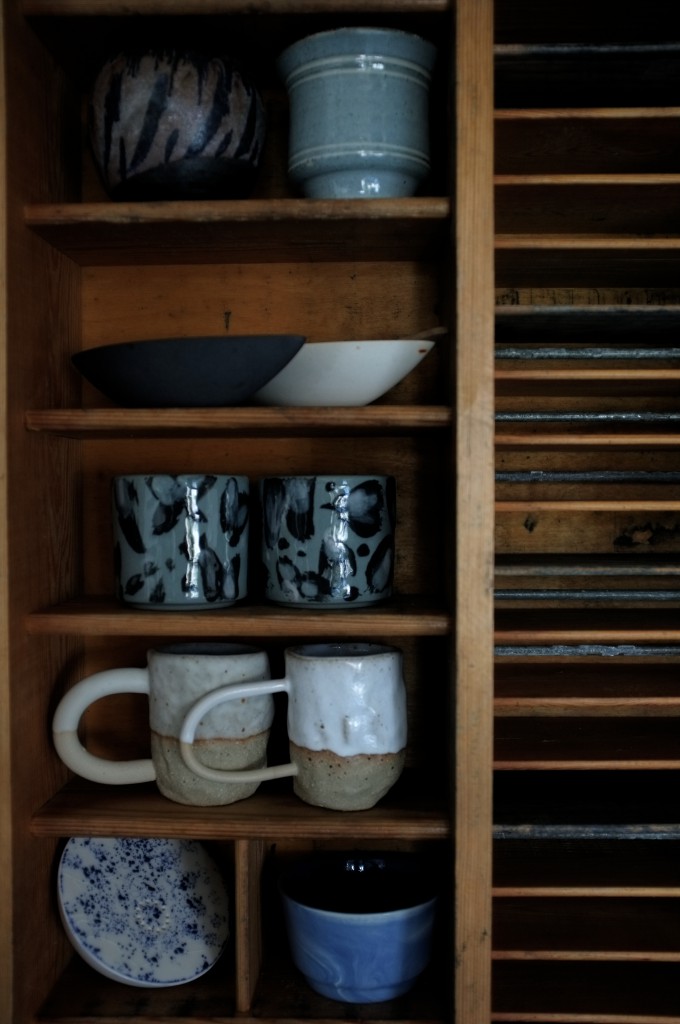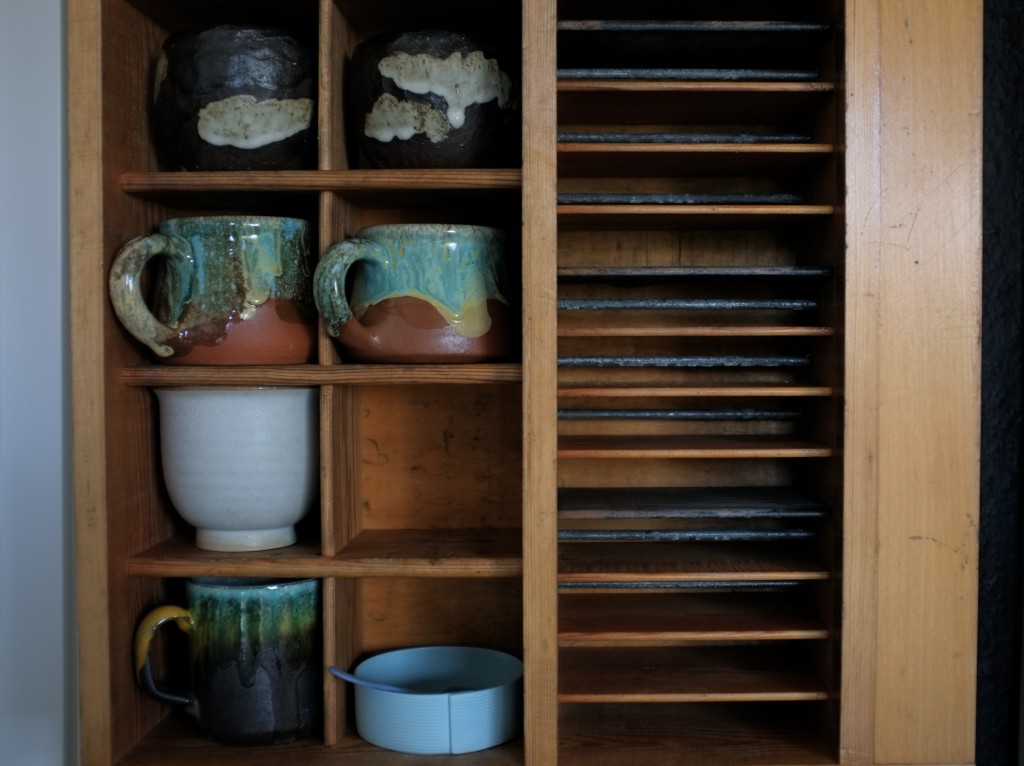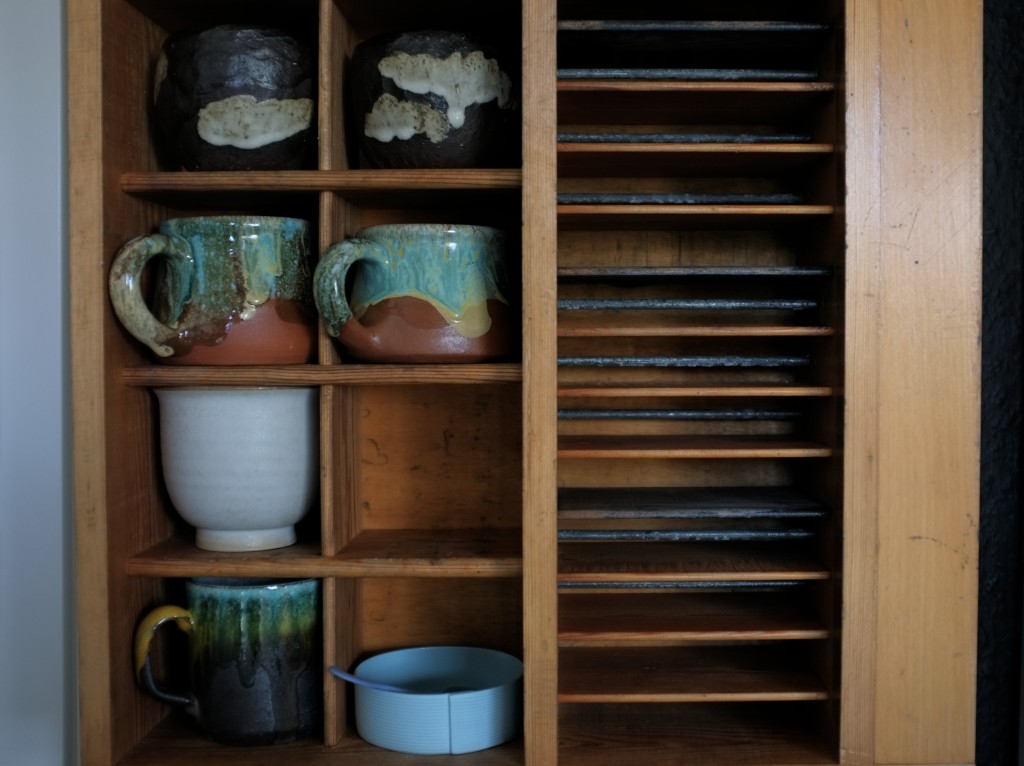 Den gamle postreol (herfra) som oprindeligt var beregnet til at hænge vandret med breve i, har fået nyt liv hos os som kaffekop reol ved espressomaskinen. Siden beregnet til breve tror jeg, at vi vil bruge til huskesedler, postkort og andre små sedler.
Keramikken i reolen er et mix af fund fra Finderi, genbrugskup fra Røde Kors butikker, Pi Bjørg leopard kopper, Ceramics and Wood espressokopper, en lille kop fra Alissa+Nienke samt to bådskåle fra Ditte Fischer, hvoraf den ene stammer frem en genbrug til blot 5 kr. det er utroligt, hvor folk smider ud.
Væggen er også blevet malet sort med tavlemaling, da jeg ikke helt kunne undvære vores tavlevæg. Bogstavsgrebene I S, som selvfølgelig står for Storm og Isabella, er fra Liebe. Jeg har brugt knagerne til lidt forskelligt fra børnenes forklæder til tasker.
Postreolen hænger en anelse skævt, sådan går det desværre, når jeg forsøger mig med boremaskinen 😉