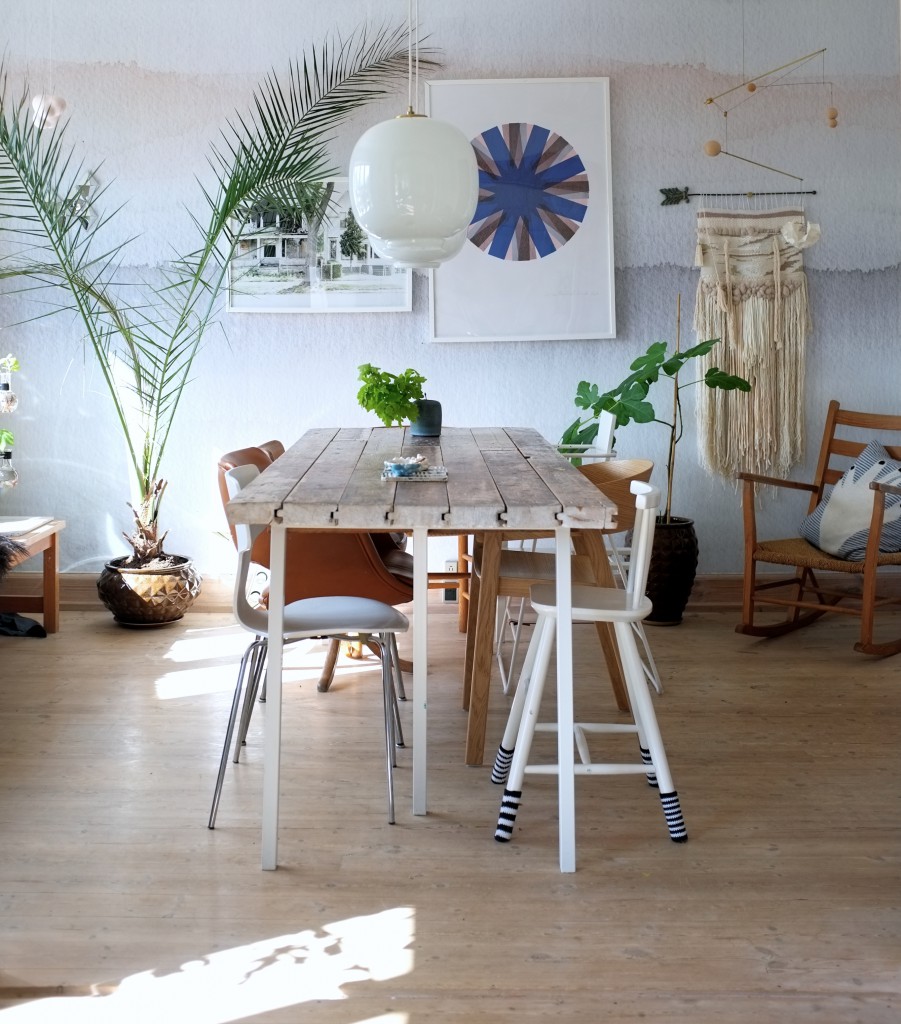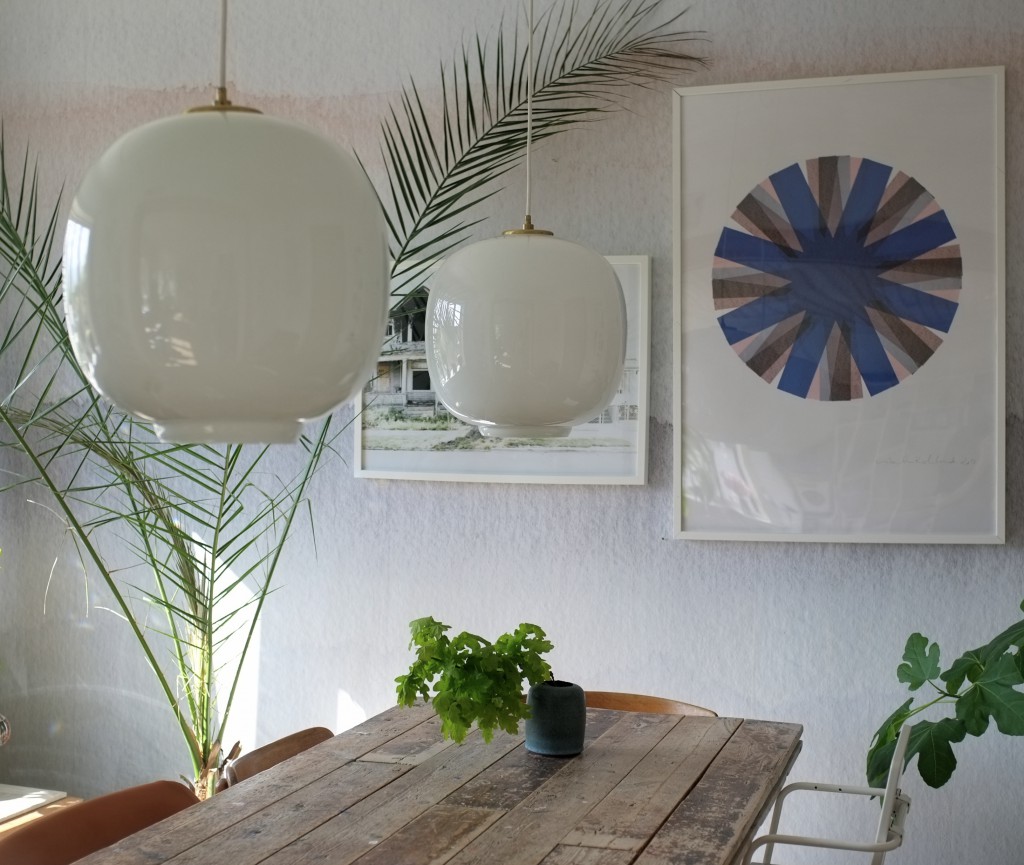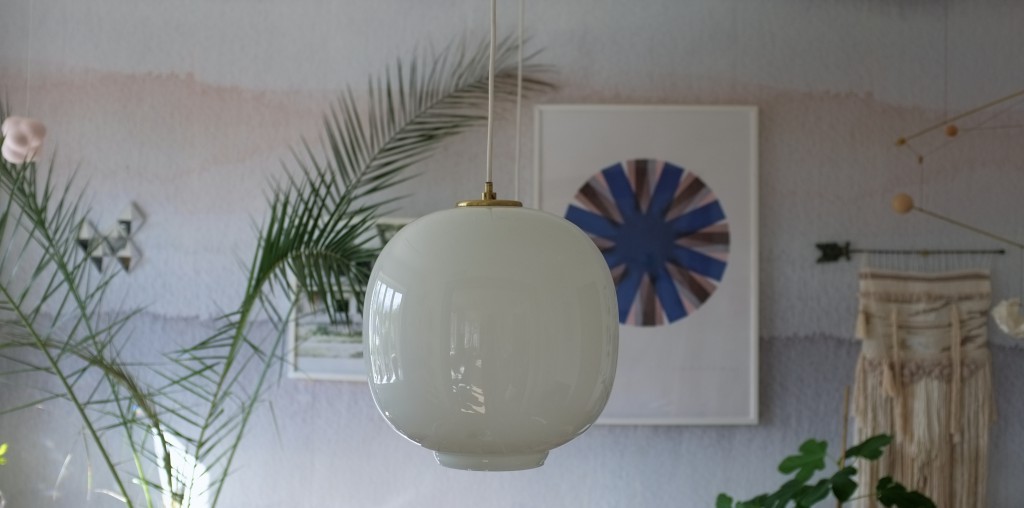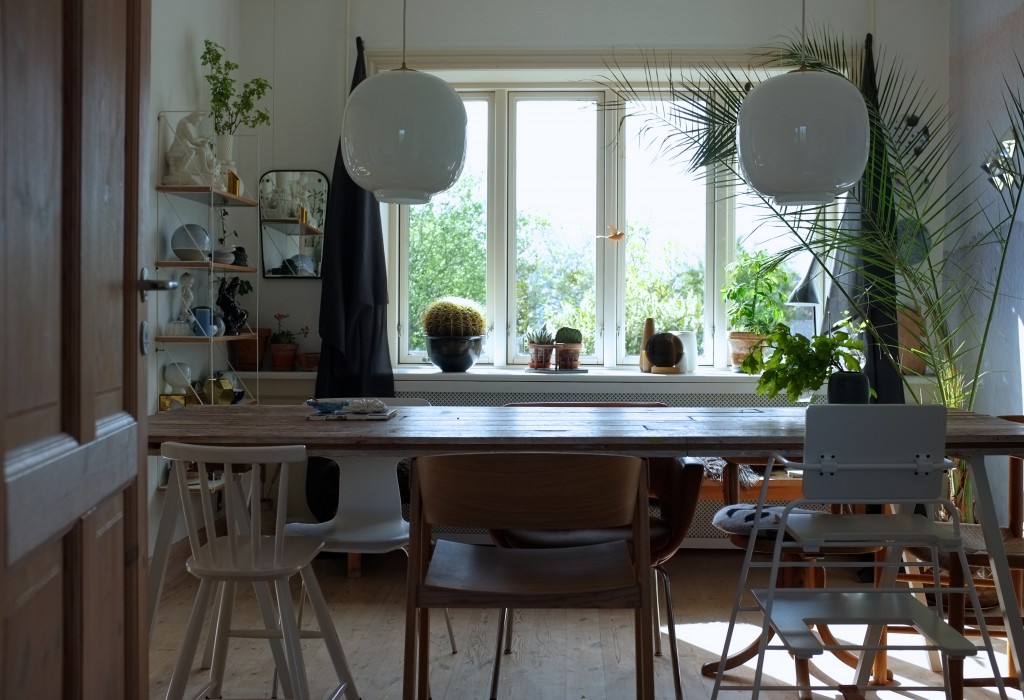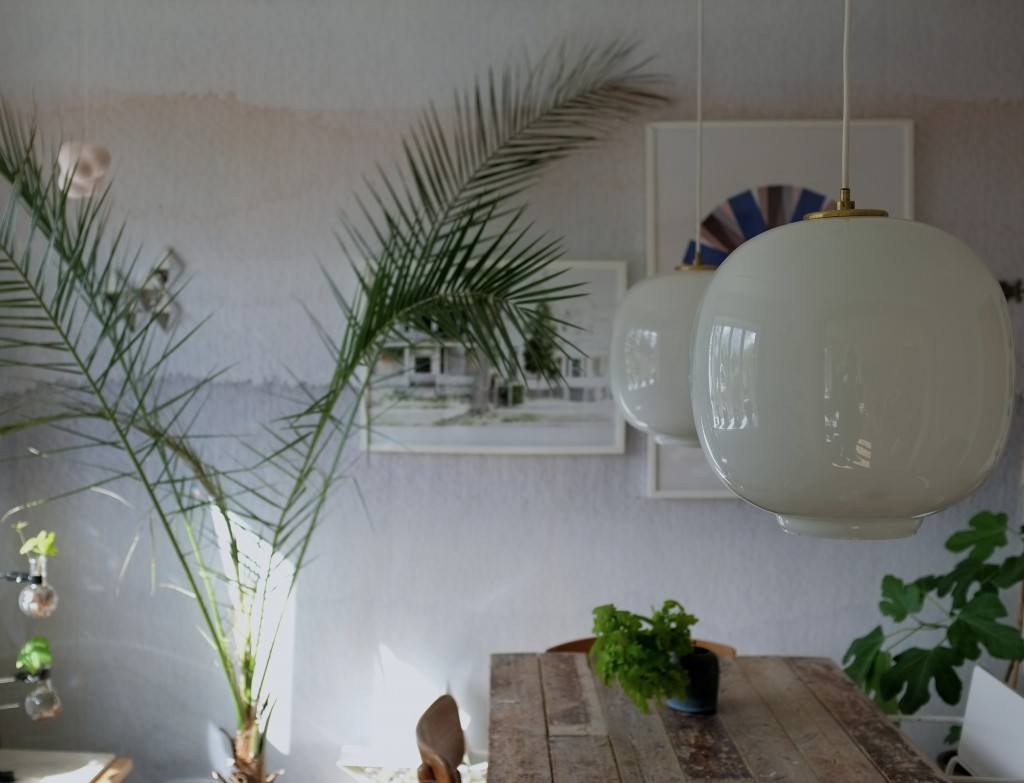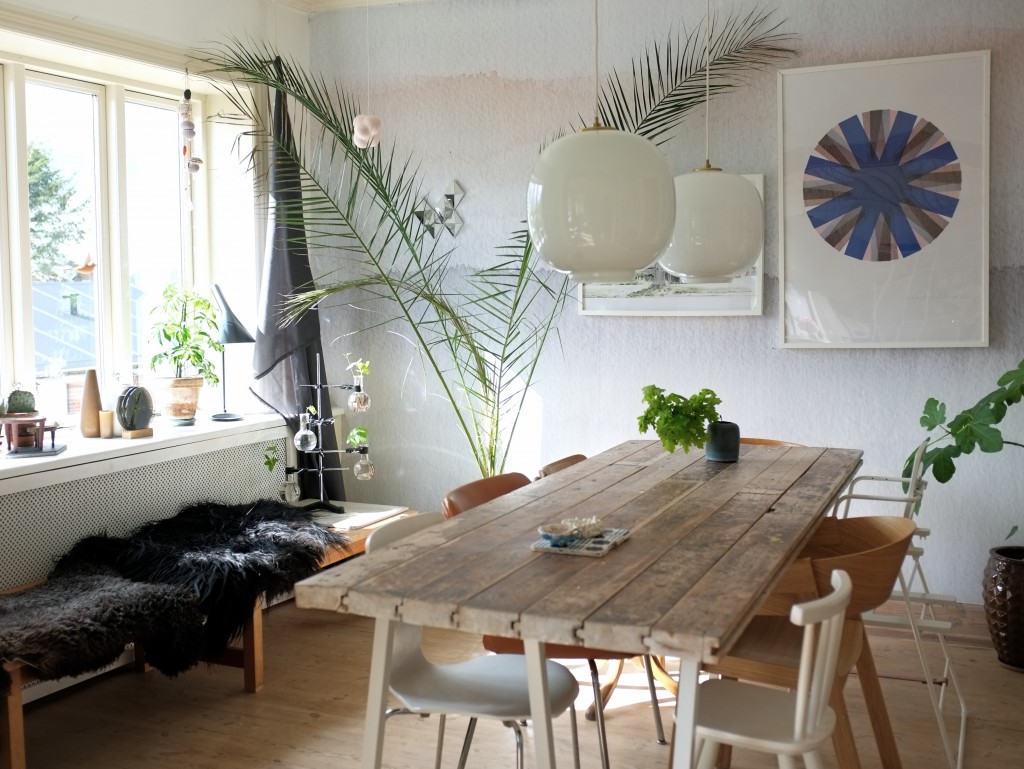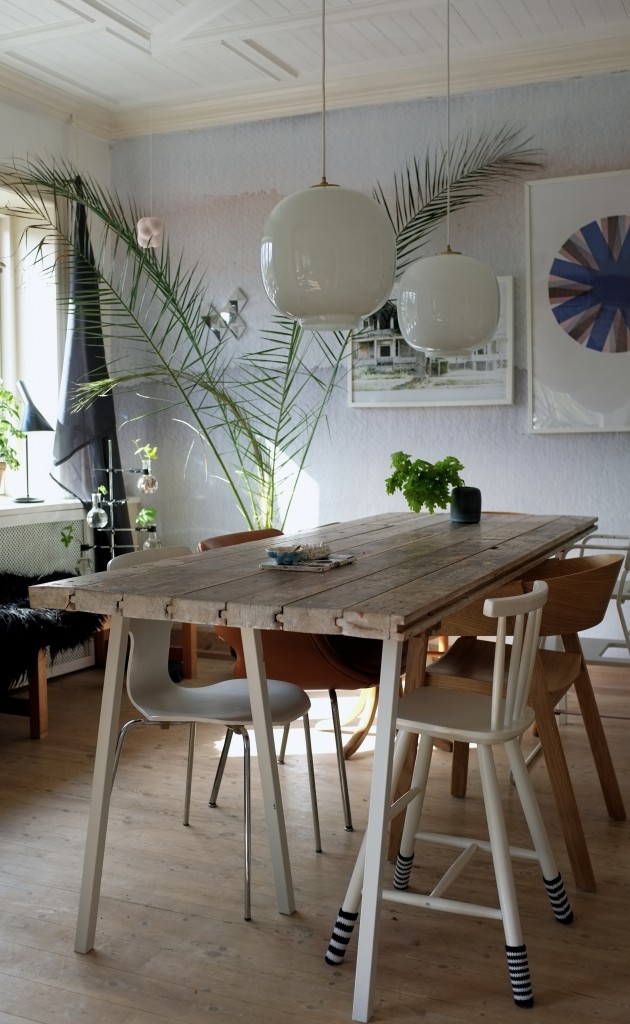 Vi har endelig fået Radiohus pendellerne op over vores spisebord, som jeg skrev om lige her.
Jeg har købt de to pendler til en favorabel pris hos Pernille/Pescno og hun har stadig flere tilbage, hvis der er andre, som forelsker sig i de skønne pendler.
Det er Vilhelm Lauritzen som formgav de smukke Radiohus pendeller i 1940'erne og de er fremstillet hos Louis Poulsen. Pendellerne er i hvidt opalglas med messing montering, jeg har selv købt hvid tekstil ledning til dem, da det passede bedst til pendellerne.
Jeg synes, at lamperne er meget klassiske og elegante, de hvide glaskupler tilføre stuen en enkelthen som klæder palmen, loftet og tapetet fra Sandberg and Friends.