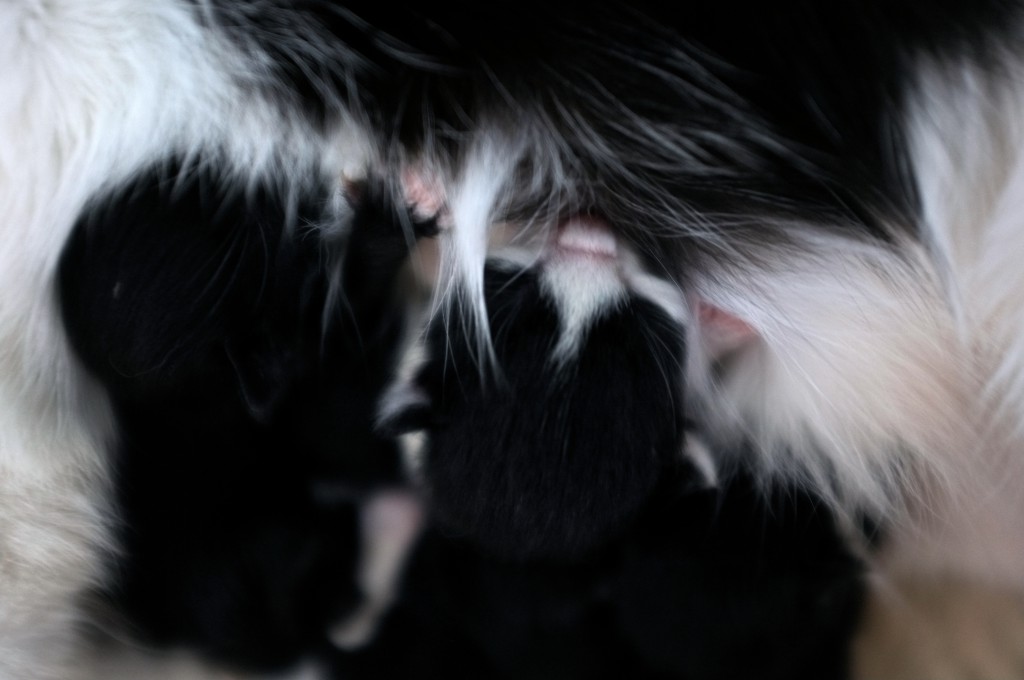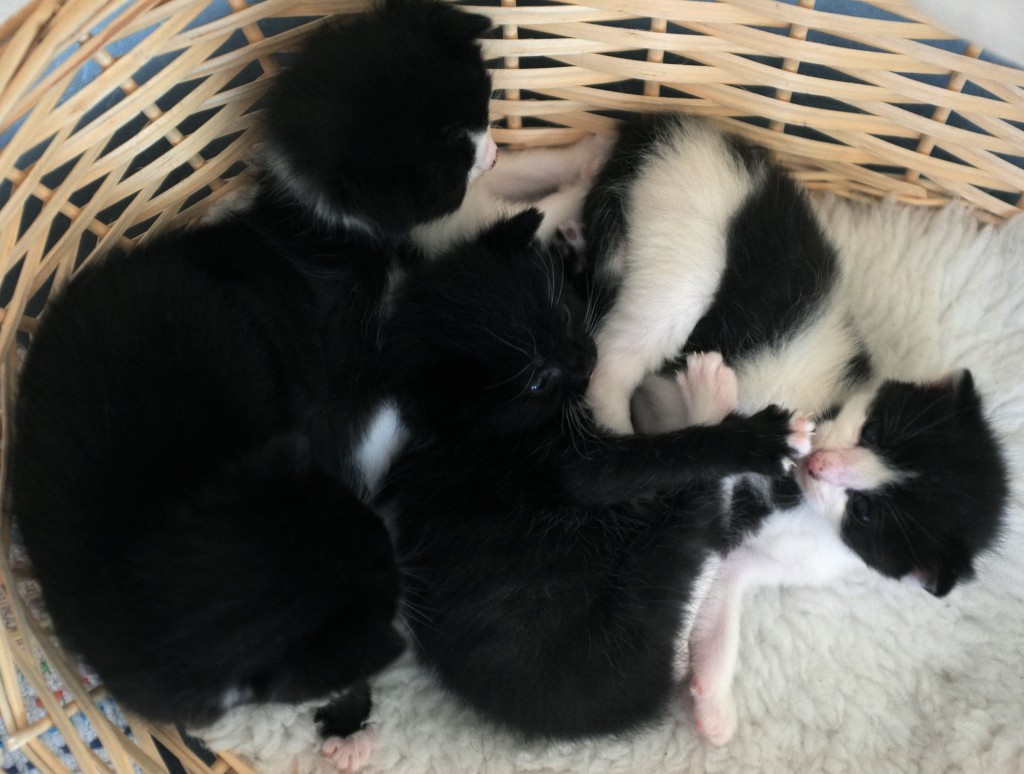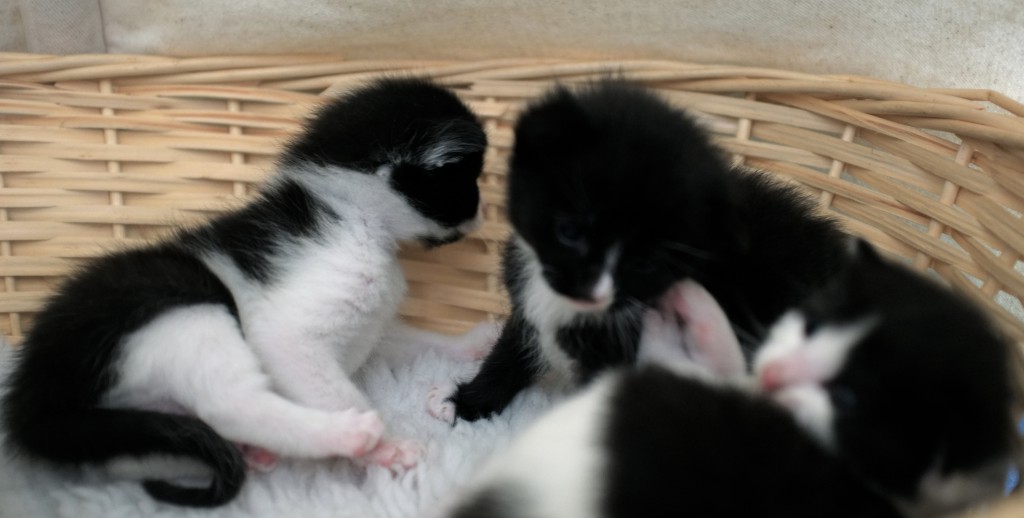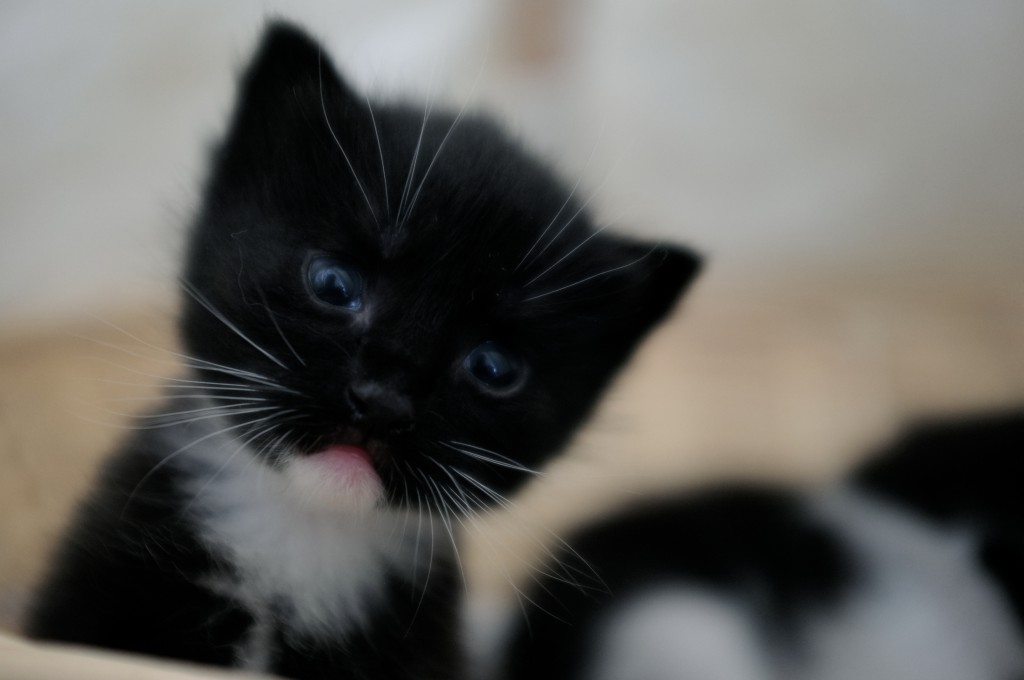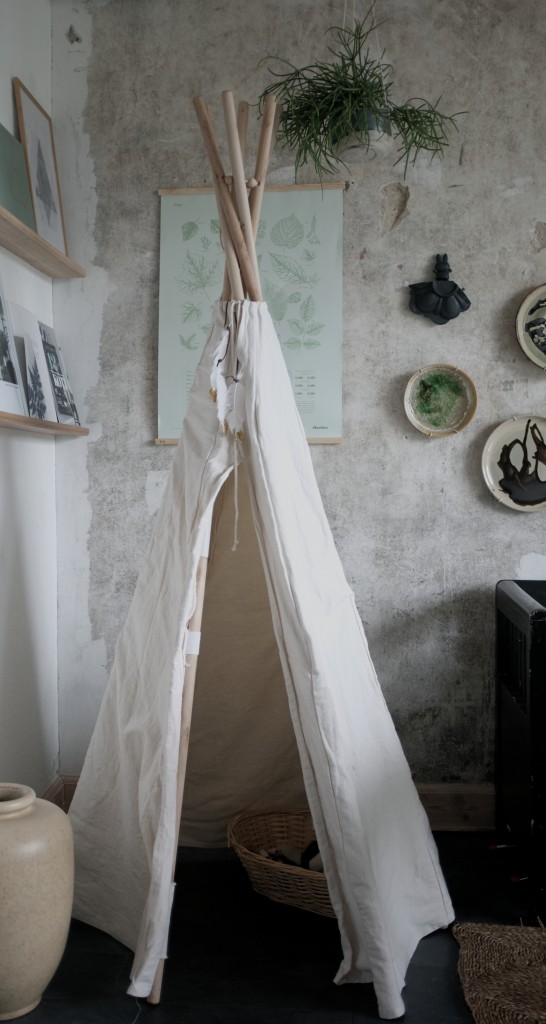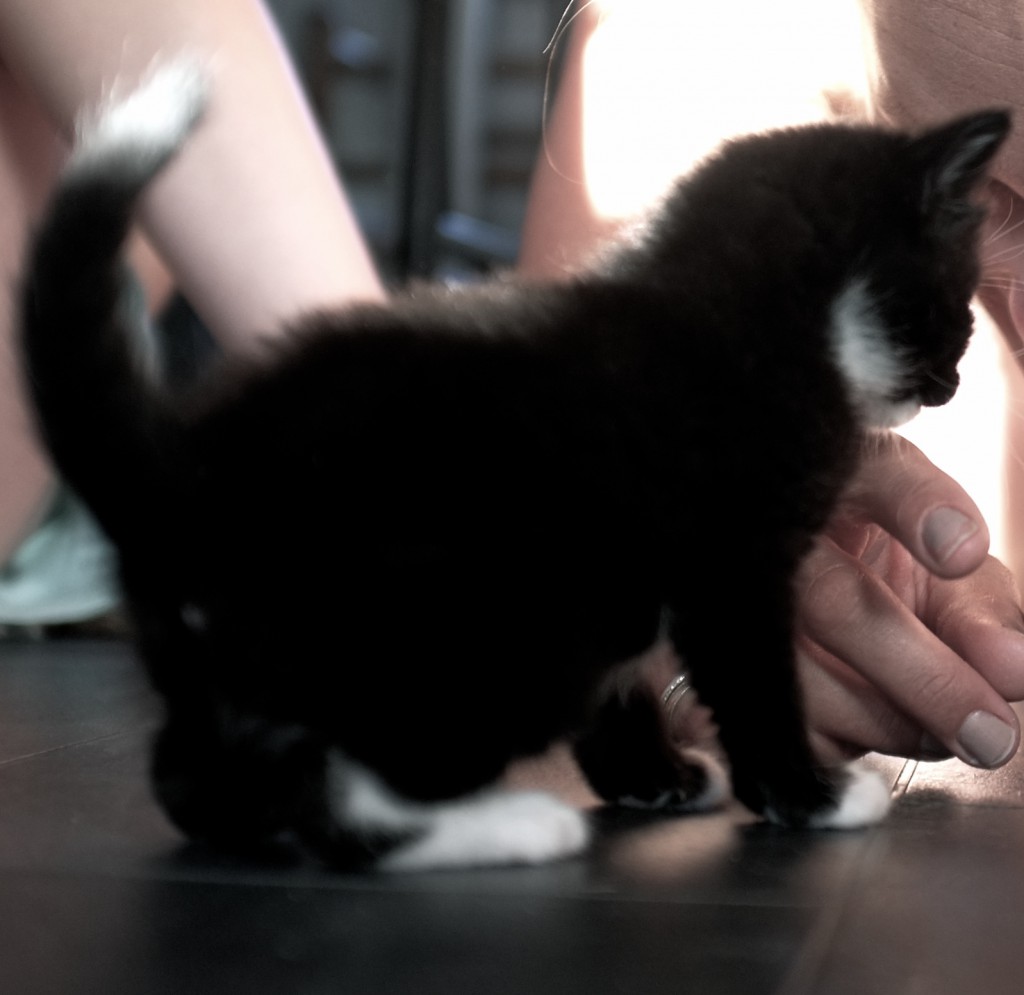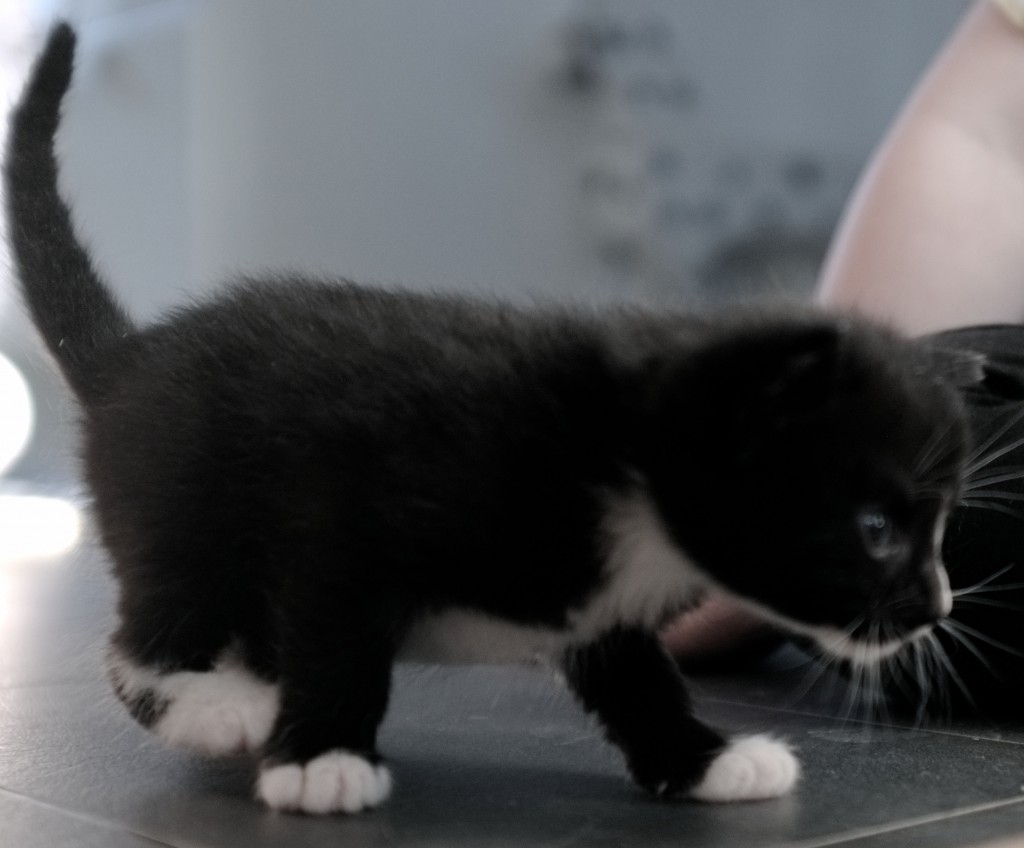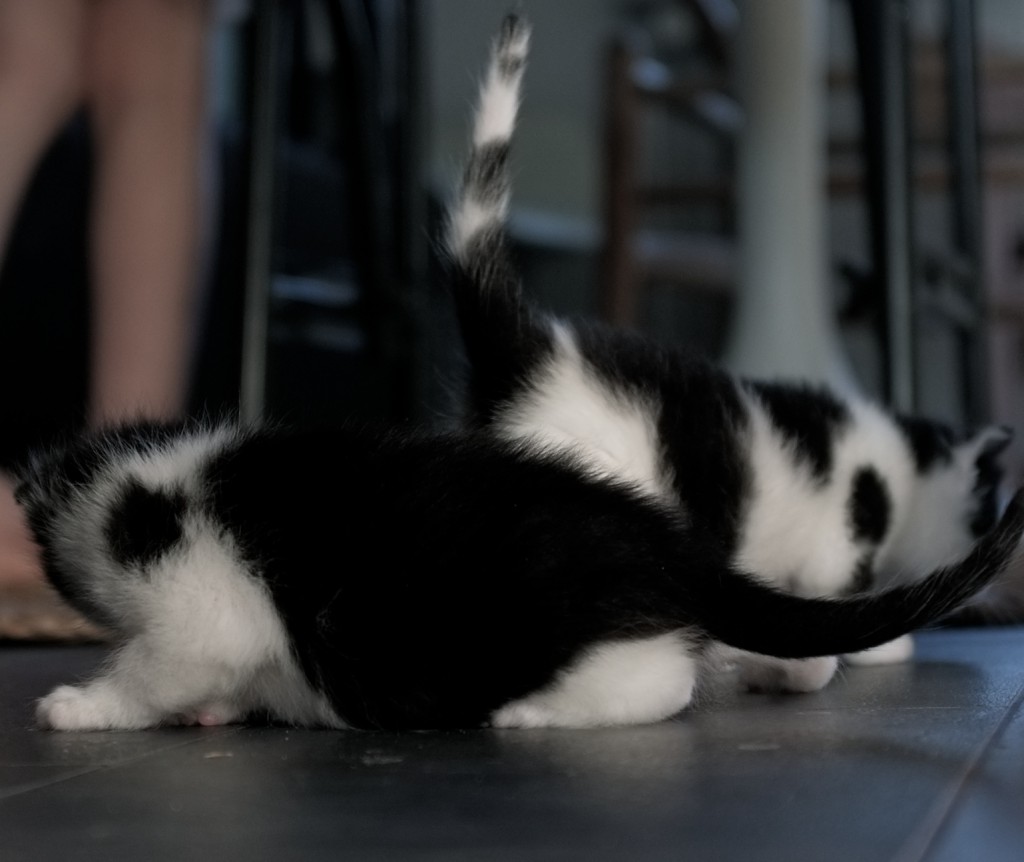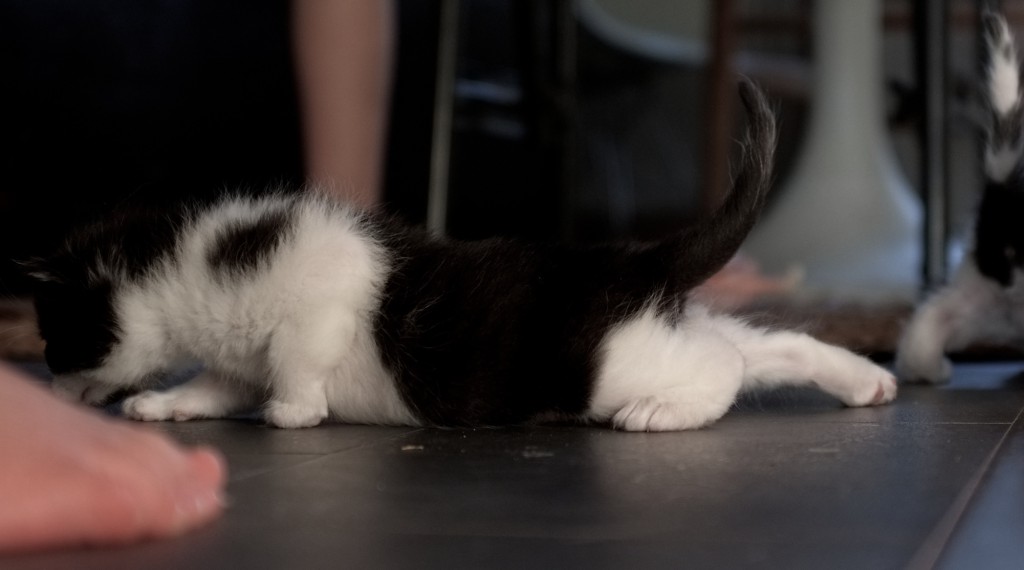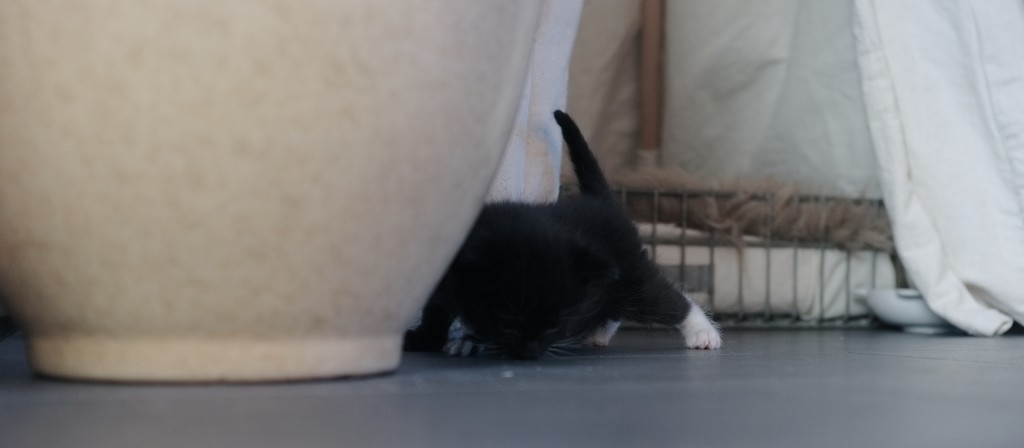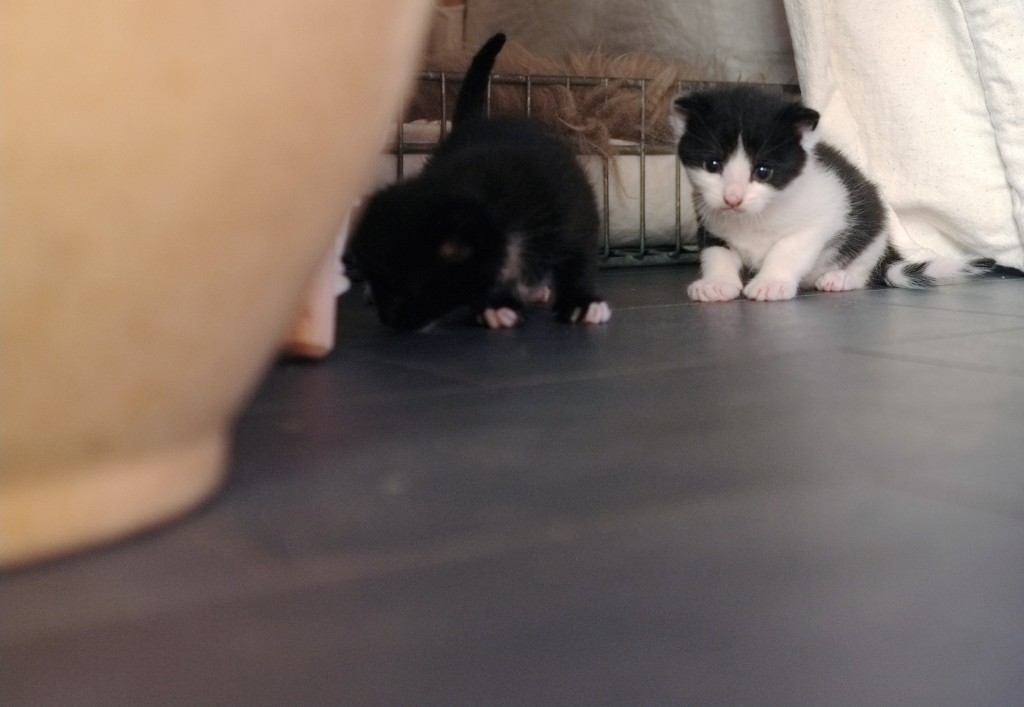 For nogle uger siden fik vi noget af en overraskelse, det viste sig nemlig, at den ene af vores to hankatte var en hunkat og at hun var gravid! Tre uger efter fødte hun 4 små killinger, to piger og to drenge (ja denne gang er vi sikre på kønnene)!
Killinger blev i mandags tre uger og fra hver dag der går, sker der nærmest noget nyt. I går aftes kom der pludselig to killinger gående, da jeg ordnede vasketøjet, det var noget af et syn, når man har været vant til, at de ikke forlader kurven.
Pt. bor de i børnenes telt i køkkenet, hvor moderen og de små killinger finder tryghed og ro, men om de bliver ved med at bo der, afhænger nok af deres renlighed!
En af killingerne (den med den plettede hale) er allerede afsat, men hvis nogle derude kende en eller flere, som kunne være interesseret i en af de øvrige tre killinger, så er de mere end velkommen til at kontakte mig pr. mail myhouseins@gmail.com eller komme og se de små killinger, som er utrolig søde og tillidsfulde.