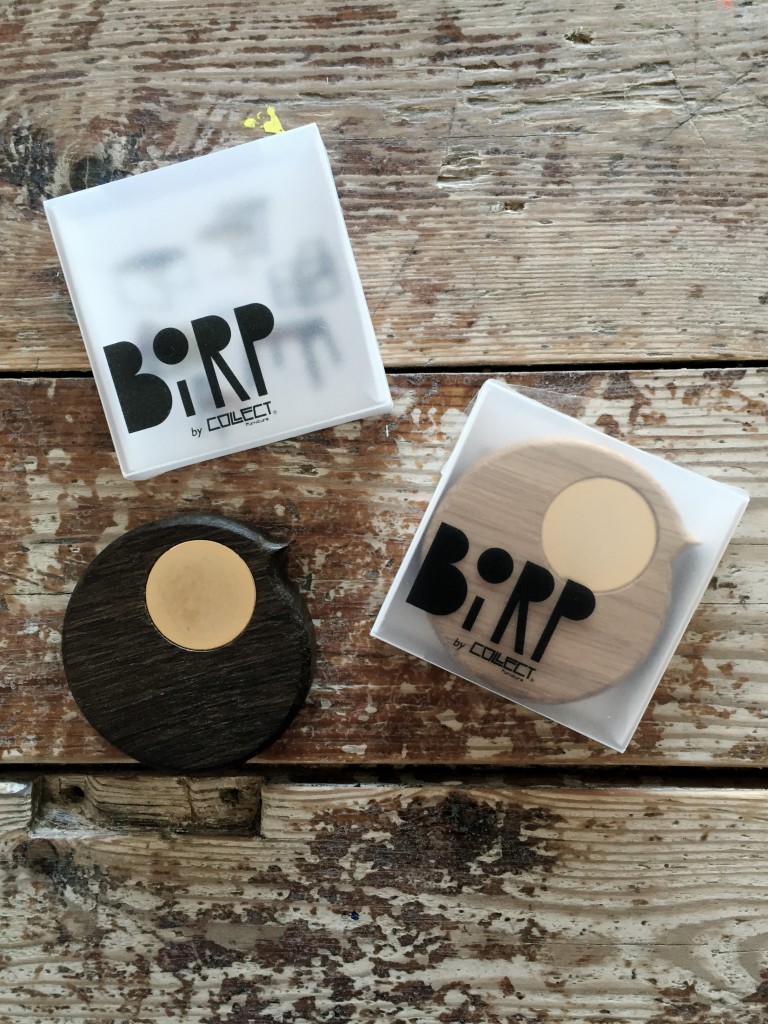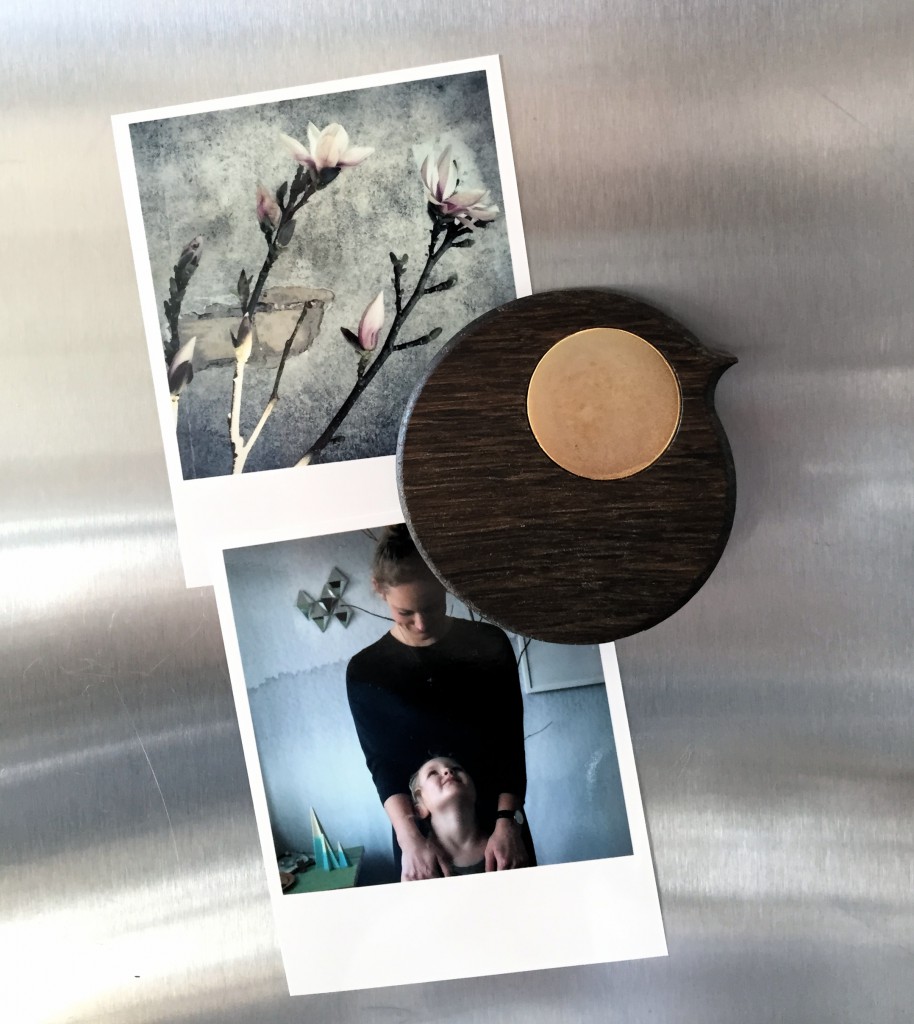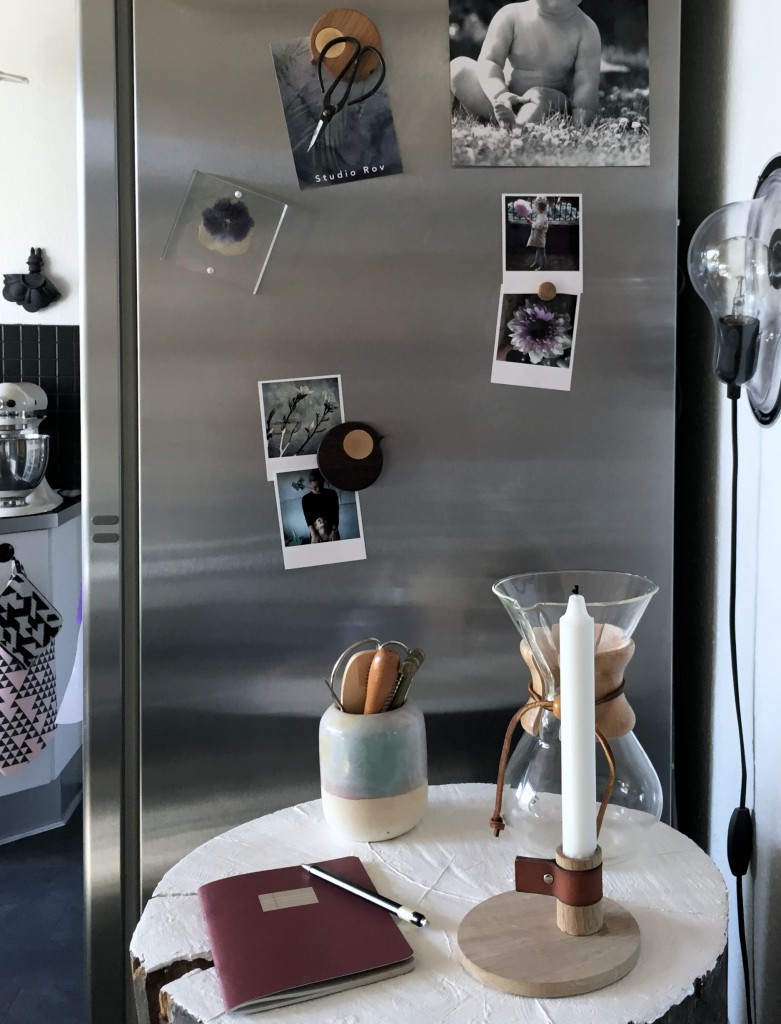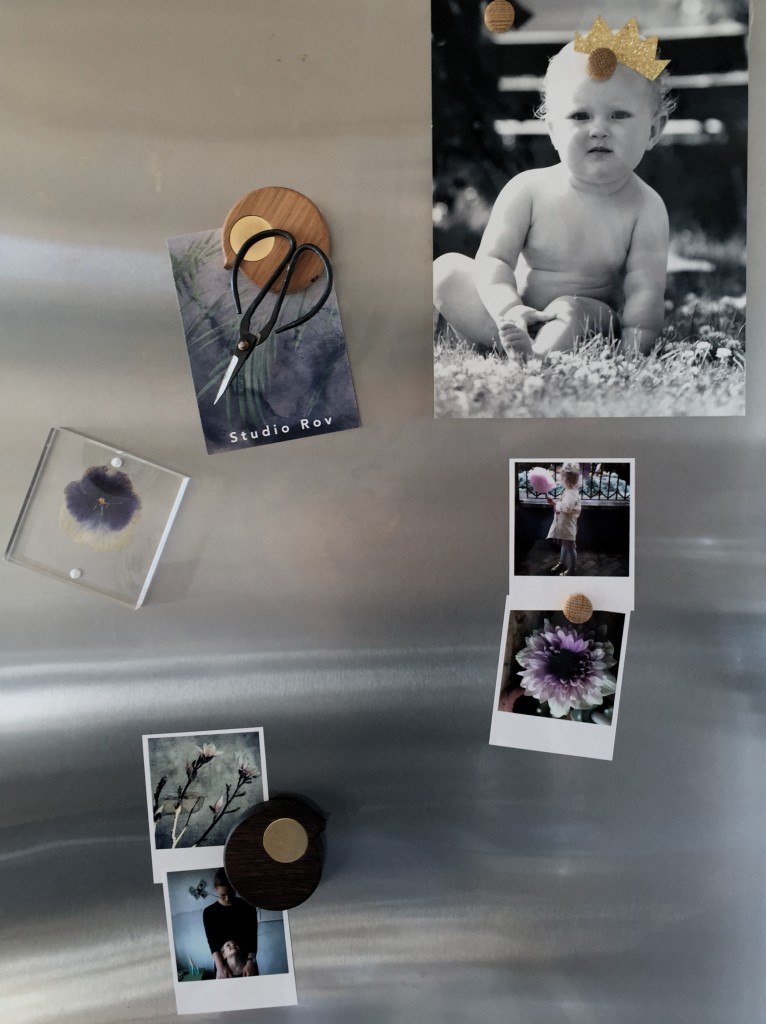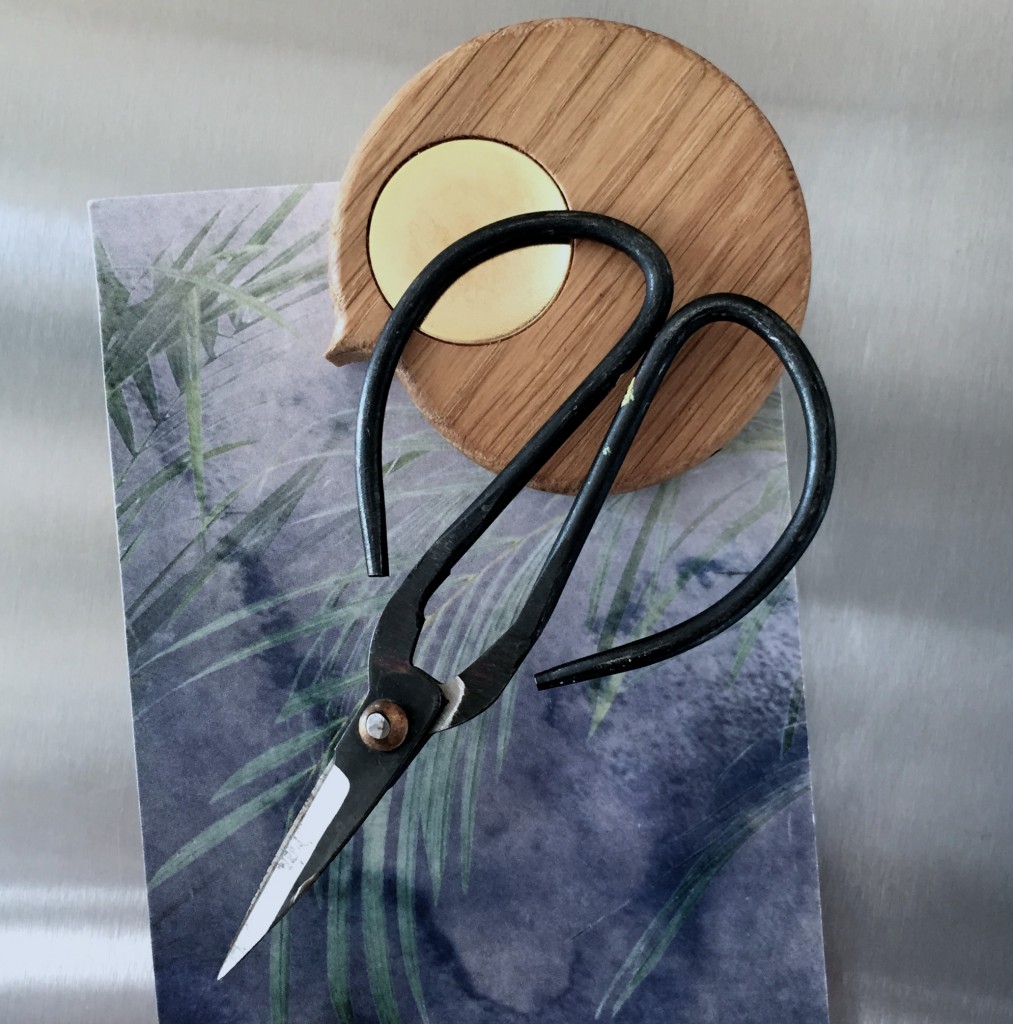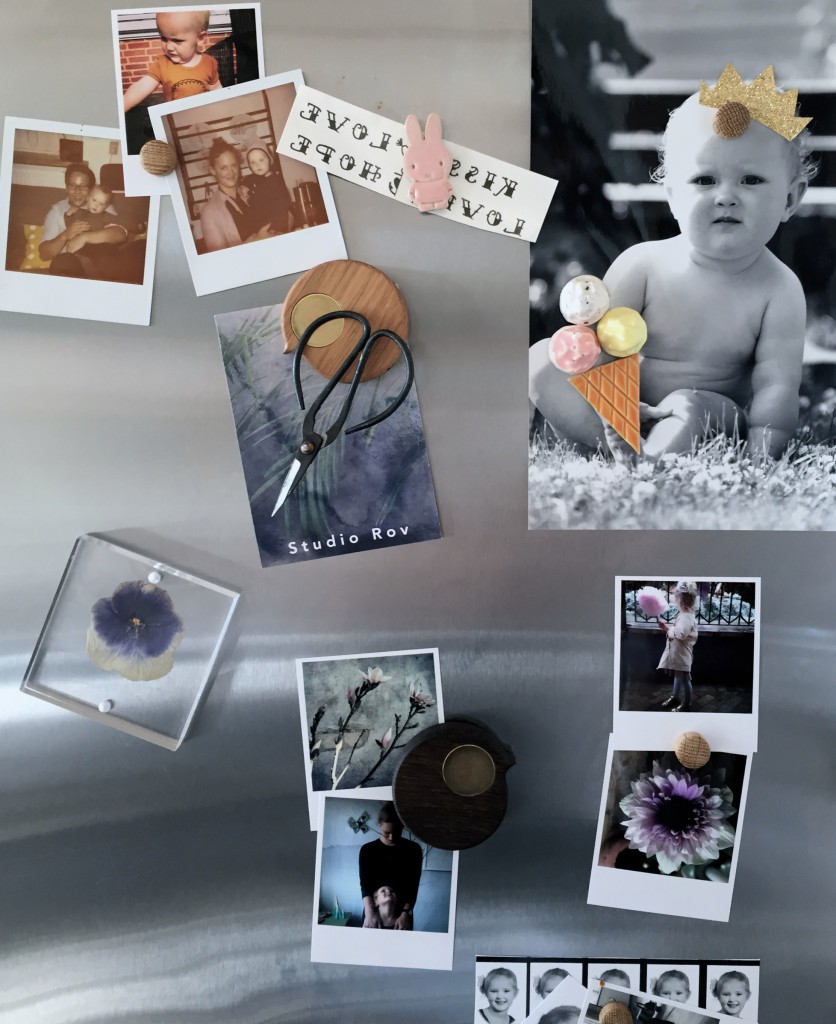 Dengang hvor vi boede i Grenaa havde vi det smukkeste cremefarvede køleskab fra Smeg, som jeg elskede, det var det smukkeste i vores køkken! Desværre ville huset købere have det med i hushandlen og det gav vi dem lov til, selvom jeg var grædefærdig!
I vores nye hus medfulgte det største stål monster af et køleskab, men jeg har faktisk fundet ud af, at det slet ikke er så slemt. Nu kan jeg jo bruge køleskabet til tegninger, billeder, huskesedler mv. uden at det skjuler køleskabets design.
På siden der vender mod spisebordet hænger der billeder, derfor vil jeg gerne have nogle smukke og især nogle lidt stærke magneter til den side.
Collect Furniture, som jeg er stort fan af, har netop lanceret BiRP, som er en magnet formet som en fugl med gyldne magnetiske øjne i massivt olieret egetræ i en naturlig og en røget version.
Magneterne er så stærke, at de kan holde f.eks. kuglepenne, papirklips, viskestykke, indkøbslister eller en saks som hjemme hos os.
BiRP er designet af Frederic Collette og som alle produkterne fra Collect Furniture er BiRP produceret i eg fra 100 % certificerede  bæredygtige europæiske skove.
Jeg synes, at det er så fint, at designet på BiRP appelere til både børn og voksne, da børnene selvfølgelig også er med til at hænge billeder op på køleskabet.
Indlægget er sponsoreret.