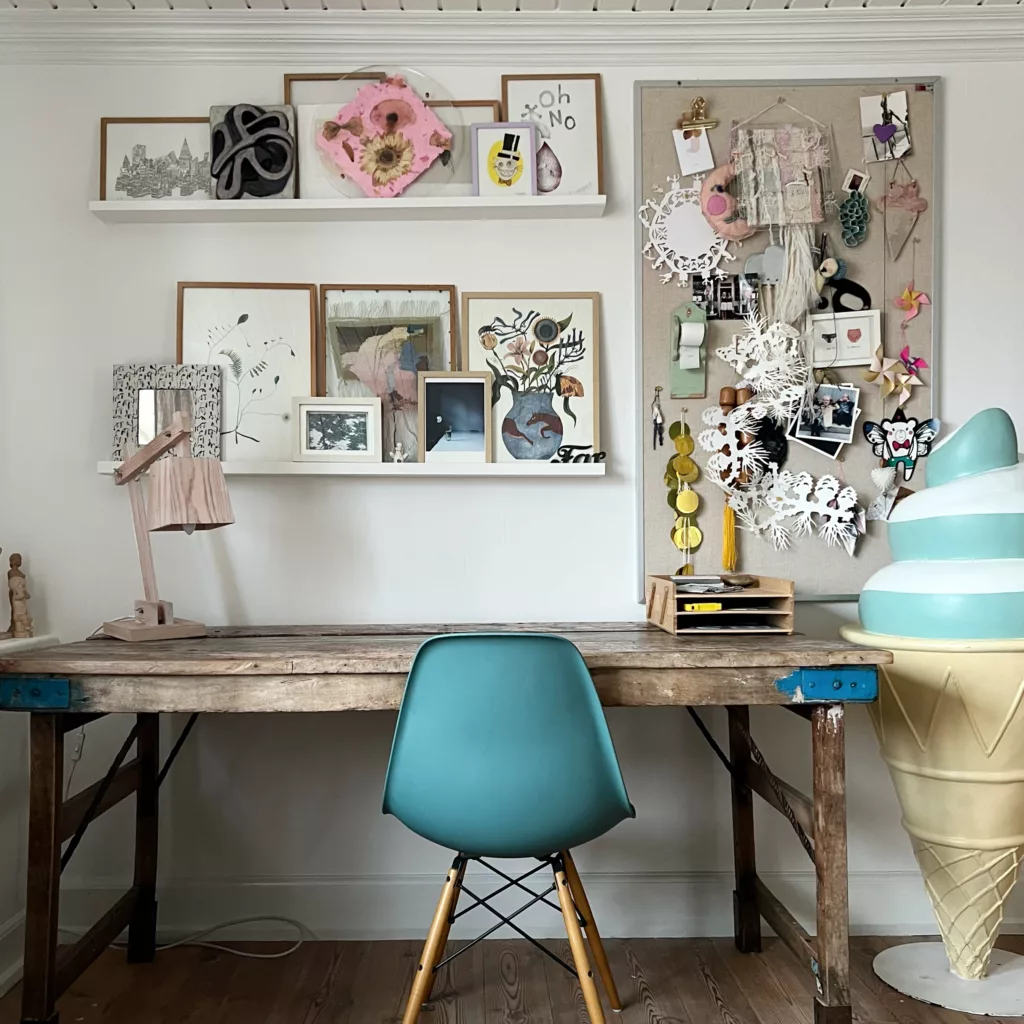 Det er ved at være tid til at forny det store rum på vores 1. sal efter, at møblerne er flyttet ud i vores sommerhus. Rummet skal transformeres om til et showroom for mine færdige blomster samt fungere som skrivebordsplads for mig og børnene. Derfor har jeg besluttet mig for, at den ene væg skal have nyt tapet, som jeg naturligvis vil finde hos Photowall, der har det mest fantastisk udvalg. Faktisk tror jeg at det tager mig længere tid at vælge et tapet end at sætte tapet op.
Tapet kan skabe en dekorativ afgrænsning i et stort rum og bruges til at indramme mit skrivebord. Desuden er det perfekt som baggrund til mine blomster, når jeg fotografere dem.
Jeg har været lidt i vildrede omkring, hvilket tapet jeg skulle vælge, da der er utrolig mange smukke. Jeg er forelsket i en væg med en skov eller landskab fyldt med palmer, som man kunne drømme sig væk i. Eller i det her enormt smukke tapet med blomster det er bare så poetisk og smukt. Et helt tredje valg kunne være en væg med struktur eller et akvarel lignende udtryk, som jeg har i vores to stuer.
Jeg er kommet frem til at jeg gerne vil have dette tapet, da jeg er helt forelsket i den grønne farve. Desuden er rummet så stort og lyst, at det sagtens ville kunne bære så mørk en farve.
Photowall blev etableret tilbage i 2006 af brødrene Charlie og Niklas Johansson med målet om at skabe et større udbud af tapeter. På trods af at ingen af dem havde erfaring, købte de deres første trykpresse i 2006 og siden er virksomheden vokset! Man må sige at de to brødre virkelig formåede at opnå deres mål med tæt på 30.000 forskellige fototapeter og designtapeter. Derudover sælger de også plakater og billeder.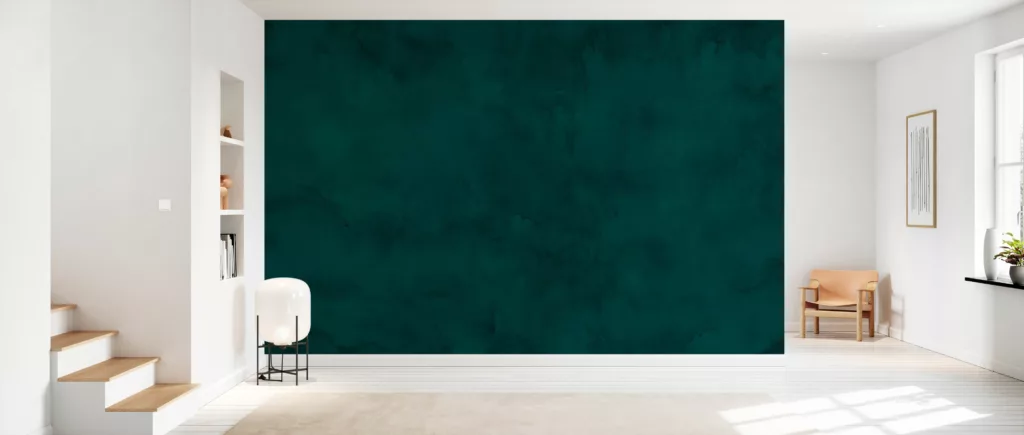 Jeg glæder mig til at vise billeder af rummet, når det er færdigt 🙂 Det ovenstående billeder er lånt af Photowall for at vise det tapet, som jeg drømmer om.